South Carolina Specialty License Plate
These plates can only be issued to active members in good standing of the FOP.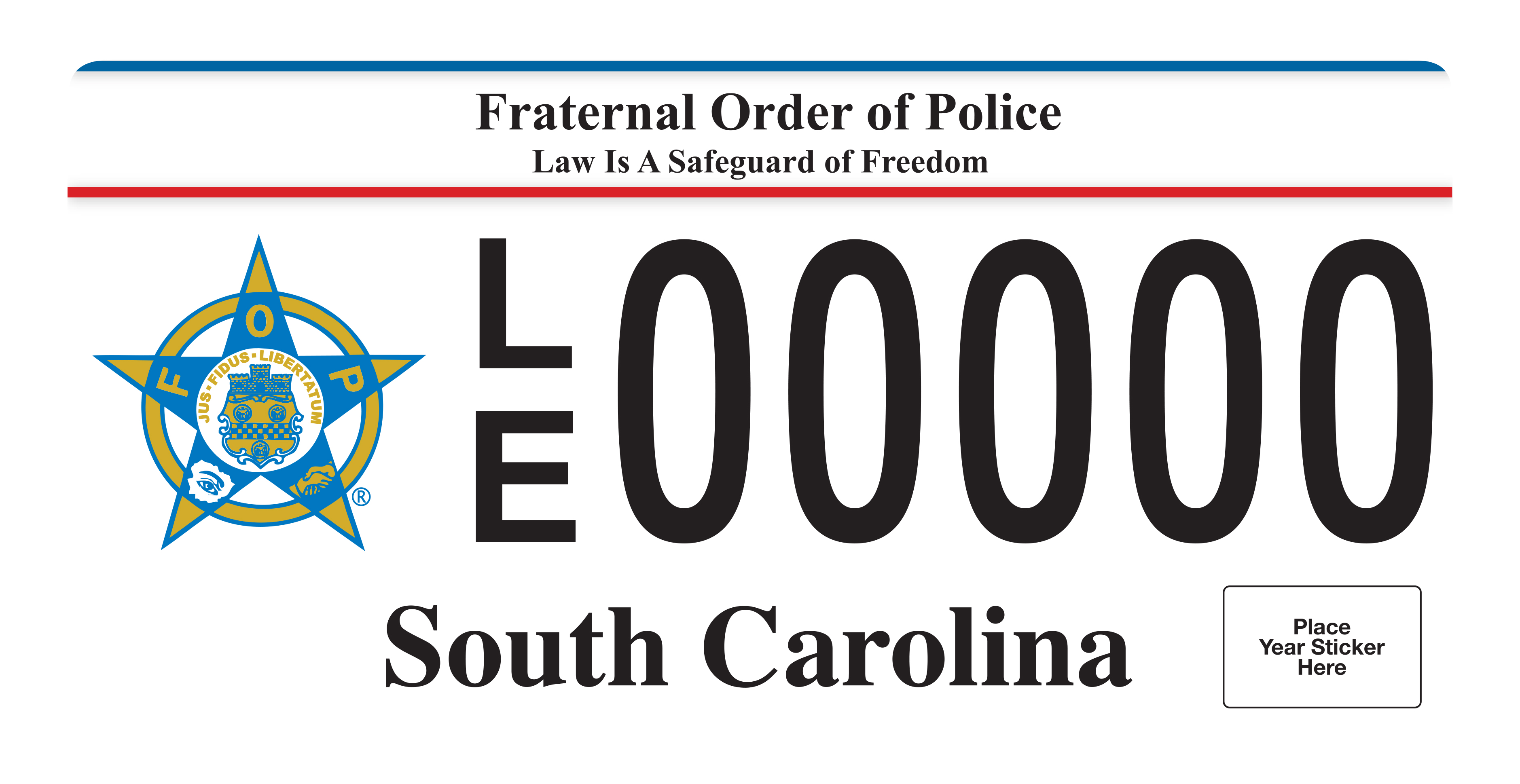 To obtain a South Carolina Fraternal Order of Police license plate, visit your local South Carolina Department of Motor Vehicles office. During the registration process, DMV officials will need your current registration, insurance card, and current year's Fraternal Order of Police membership card. The fee is $30.00 plus the regular registration fee.
Page Last Updated: Jul 10, 2023 (14:50:22)